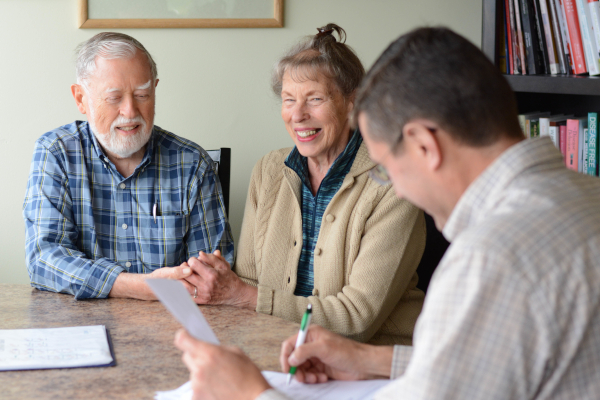 About Functional Medicine
The goal of functional medicine is to discover and treat the underlying cause of symptoms a person is experiencing. The patient and practitioner work closely together to address the cause of health issues, not just treat the symptoms of the problem. By shifting from the traditional disease-centered focus to a more patient-centered approach, functional medicine addresses the whole person, not just a set of specific symptoms.
Practitioners of functional medicine spend time with their patients, listening to their histories and looking at the interactions among genetic, environmental, and lifestyle factors that can influence long-term health and complex, chronic diseases. In this way, functional medicine supports the unique and complete health needs of each individual.
Find out how we can help you...
Personal Approach
At Integrative Medical Associates, we take a more patient-centered, personal approach to healthcare. We seek to identify the root cause of our patients' health challenges. This is accomplished by conducting an in-depth study of what is going on in their body.
Journey
We take the time to genuinely listen to our patients. Our practitioners provide a personalized care plan for each individual based on the results of their detailed analysis. This begins the patient's journey to finding their best health and feeling better than they ever imagined.
Educate & Empower
Our team has a great desire to help guide each patient toward a lifestyle that will grant them the ability to feel their absolute best. We provide patients with the necessary tools and resources to follow their individual care plan.
Diagnosis and Treatment for a Variety of Conditions
Hormone imbalances
Thyroid problems
Food allergies
Seasonal allergies
Lyme disease
Exhaustion / fatigue
Menopause
Autoimmune disorders
Chronic disease
Chronic illness
I sought functional medicine because I felt unwell. I had several doctors who wanted to treat my symptoms but that never seemed to help for very long. I had psoriasis, general tiredness, asthma, depression, very low energy, poor concentration, acid reflux, and much more. I was regularly forgetting to pay bills or do routine tasks. I didn't have the energy to live. Since beginning my health journey through functional medicine, I feel great! I have more energy than I've had in 10 years. I don't look for the nearest chair anymore. I am able to live life. I am able to focus on what needs to be done and get it done. I still having energy left at the end of the day to do those things that re-energize my heart, mind, and soul. My kids are having fun trying to keep up with me! Listen to the advice of the practitioners and be open to hearing it. When you decide on a treatment, do it. Doing it half way doesn't give the same results. Be honest with yourself and your team so they know how best to help you.
I sought functional medicine because I wanted to get at the root of my illness. Traditional doctors only had interest in covering my symptoms with drugs. I was experiencing intense fatigue, clinical depression, among other things for decades. I was forced to drop out of graduate school and was unable to pursue my dreams. Since beginning my health journey, many areas of my health have improved. The human body is amazingly complex, brilliantly designed, and incredibly resilient. Unfortunately, the body is also finite. Sub-optimal function increases gradually with age and is guaranteed with disease. Left unchecked, on small issue could develop into something deeper, something far more sinister… as happened to me when my symptoms were addressed instead of the root cause. Functional medicine is the integration of science-based methods with an alternative approach to seek out the root cause and to treat your specific needs for customized optimal wellness. In other words, it's the all-inclusive strategy on how to enjoy your best health. This is how medicine should be! Why run on fumes when fuel is available? Dr. Nitz, Lorie, and all the staff at IMA truly have a passion to help people. They demonstrate great care and compassion with every visit. I have been blessed and honored to work with them to address my health issues.
I sought functional medicine because I wanted to improve my quality of life via supplements and hormone therapy. I was experiencing fatigue, low libido, aches, inflammation, moodiness, bloatedness (treated for SIBO), and so much more. I couldn't enjoy life to the fullest. I was always tired and unmotivated. My husband was feeling stress from my low libido and mood swings. Since beginning my health journey, I feel amazing. I have high energy. I am less moody. My libido is off the charts and my husband is happy! I am altogether a happier person. I advise anyone to try it. It is worth seeking the help. Things can and will improve. I feel 20 years younger and feel like a new person. I am so thankful that I found Dr. Nitz.
A letter from Mindy to Dr. Nitz:

I cannot thank you enough for helping me feel better. Through the lab tests, diagnosis, and course of action (adjusted thyroid meds and T pellets), I feel like a new person! I know my husband and I thanked you and made it clear the physical status of our marriage has greatly improved. I wanted to follow up and really let you know it is so much more than just that. I not only love him, like I always have, but I am in love with him again. I thought I would never get that feeling back and cannot believe how hormones, or lack of, can play such a vital role in all of this. I feel 20 years younger in every way possible.
Thank you!!!!